Bringing Falconry values to Europe's future
About us
FALCONERS have accumulated a wealth of knowledge and specialised skills over millennia. Their passion for raptors, quarry species, hunting grounds and nature in general have shaped the Falconry community as a most qualified group when dealing with issues such as conservation, sustainable hunting traditions, culture and animal welfare.
It is widely accepted that falconers have for centuries initiated and led efforts to champion these causes, with the remarkable advances in techniques and expertise developing in tandem with our vision of a judicious use of natural resources. Falconers' contributions have been numerous and hugely significant in the biological research of wild raptors, their quarry species and habitats, not to mention other fields such as veterinary science, ethology, captive breeding, rehabilitation, release and restoration techniques, innovative legislation aimed at better conservation measures, and the perpetuation of sensible hunting traditions through cross-generational education.
UNESCO has recognised Falconry as an Intangible Cultural Heritage of Mankind in 18 countries, nine of them European. Cultural expressions of Falconry have left a very colourful heritage that can be found in archaeology, historical accounts, literary descriptions, art history, place and family names, music and theatre. In Europe, there is a remarkable variety of these expressions in a relatively small geographic territory.
EFFC's main objective is to perpetuate and enhance the role of falconers within a European (or European-linked) context by supporting and eventually funding projects in which falconers' participation is relevant. For this, we will be focussing on two main areas: Conservation & Animal Welfare, and Culture & Education.
Our goal is to ensure that Falconry contributes to 21st-Century European society, helping to safeguard the things that we hold dear for our children and grandchildren. We know that Falconry has a knowledge and skills base that qualifies us to play a significant role in this – as our slogan puts it: "Bringing Falconry values to Europe's future."
José Manuel Rodríguez-Villa, EFFC Chairman
Helen Macdonald B.A., M.A.(Cantab), MPhil
"Conservation, cultural understanding and animal welfare are the three pillars of ethical falconry. To me, they are why the work of EFFC is so important in today's fast-changing world."
Helen Macdonald is a falconer, naturalist and internationally renowned writer. She is best known for her best-selling 2014 memoir H is for Hawk, which depicted the training of a goshawk following her father's death. It won the Samuel Johnson Prize for non-fiction, the Costa Book Award and the Prix du Meilleur Livre Étranger, and has been translated into 24 languages. Ms Macdonald is a contributing writer for The New York Times Magazine and also writes and presents television documentaries, including 2017's H is for Hawk: A New Chapter (BBC Natural World and PBS Nature). She has been a falconer since 1983, and while she has worked in raptor conservation, domestic breeding and education, her first love is falconry in the field.
Allen Sangines-Krause, Ph.D
"A true falconer does not only hunts with hawks. A true falconer is a conservationist at heart whose love of birds of prey extends to all their surrounding environment."
Allen Sangines-Krause is founding partner of BK Partners, a firm focused on private equity and real estate investments. Formerly, Mr Sangines-Krause held several leading positions in Goldman Sachs International (Advisory Director, Member of the Firmwide Commitments Committee, Managing Director, Head of Emerging Markets, Investment Banking Division, head of Russia and CIS, co-head of General Industrials-Europe and of the Spanish Team), and Goldman Sachs & Co (Managing Director, COO of the Latin American Group with responsibility for all investment banking business in the region). He is Chairman Emeritus of the Council of the Graduate School of Arts and Sciences, Harvard University, a member of the Campaign Board of the Historic Royal Palaces in the UK and a member of the Royal Institute of International Affairs. Mr Sangines-Krause holds a BA in Economics Summa cum Laude by Instituto Técnologico Autónomo de México and a PhD in Economics from Harvard University. The dissertation was entitled Interest Groups and Economic Performance and received the Banamex prize in Economics for 1987.
H.E. Mohammed Ahmed Al Bowardi
"The danger is that in becoming urban and technology-based, we fail to care for nature, so that one day nature will fail to care for us. Falconry has enabled us to hold on to that link, not just with the past, but with nature herself."
H.E. Mohammed Ahmed Al Bowardi is Minister of State for Defence of the United Arab Emirates. As well as being Managing Director of the Abu Dhabi Environment Agency, he is also Deputy Chairman of the Mohamed Bin Zayed Species Conservation Fund and the International Fund for Houbara Conservation, as well as a member of the Board of Trustees of Abu Dhabi University (ADU). His commitment to conservation work has garnered him several international awards, including the Sir Peter Scott Award for Conservation Merit at the IUCN Species Survival Commission (SSC), 2015, Environmental Personality Award by Zayed International Foundation for Environment (2015), and the Abu Dhabi Award (2007). Outside of conservation, His Excellency is a member of the Mubadala Investment Company's Board of Directors and of its Executive Committee, Chairman of the Committee for Developing and Implementing the Water and Agriculture Strategy for Abu Dhabi, Vice Chairman of Dolphin Energy and a board member of Tawazun Holding.
J. Peter Jenny
"Opportunities to directly interact with wildlife have become all too rare as our society becomes increasingly divorced from our natural world. As both a falconer and a raptor biologist, I have been privileged to work hands-on with wild birds of prey and these experiences have been of inestimable value to our ability to implement effective conservation."
After serving 11 years as its President and CEO, Peter Jenny retired from The Peregrine Fund, an organisation he has been a key component of since its foundation. In 1970, he accompanied founding director Robert Berry to the eastern Canadian Arctic to collect some of the first Peregrine Falcons to be used for the project's captive breeding and went on to manage one of the early release sites on the Susquehanna River. After graduating from the University of Montana with a degree in Zoology, Mr Jenny pioneered The Peregrine Fund's involvement in the Neotropics with his research on the rare Orange-breasted Falcon and subsequently co-founded the Maya Project to study the ecology of tropical raptors at a community level. During his 18-year tenure as The Peregrine Fund's Vice President, he divided his time between managing the Northern Aplomado Falcon Restoration Project and overall programme development. A staunch advocate of collaborative approaches to conservation and private sector participation, Mr Jenny secured more than 2million acres of private land in support of wild falcon recovery and was instrumental in gaining federal and state approval for the resumption of a peregrine harvest for falconry in the US. Besides falconry, his other passions include English Setters, fly-fishing, sailing, and flying his restored 1947 Stinson.
Board Members and Experts
José Manuel Rodríguez-Villa – Chairman
José Manuel Rodríguez-Villa owns and runs a business consultancy firm based in Madrid. He sits on several company boards and advisory councils in his native Spain. Besides being a founding vice president and honorary member of the Spanish Association for Falconry and Conservation of Birds of Prey (AECCA), Mr Rodriguez-Villa is also a founding board member of the Falconry Heritage Trust (UK), a former vice president of the International Association for Falconry and Conservation of Birds of Prey (IAF) and a former chairman of the Falconry and Raptors' Conservation Commission at the International Council for Game and Wildlife Conservation (CIC) and a member of its Executive Committee. In 2010, he was made a Grand Commander of the Spanish Order of Civil Merit. He holds a Law Degree from UNED, Spain.
Elizabeth Leix – Treasurer
Since 1982, Elisabeth Leix has been a member of the Deutscher Falkenorden (DFO) and acted as treasurer for the Bavarian State Association of DFO for ten years. She has been actively involved in the peregrine falcon release programmes in Germany and Poland since 1985 and acted as Reintroductions Representative for the DFO. She joined the examination board for falconers in Bavaria in 2002, the same year she was elected to the Federal Board of the DFO as Vice President. In 2006, she was welcomed on to the examination board for hunters in Bavaria. She was a leading member in the Women's Working Group of the International Association for Falconry and Conservation of Birds of Prey (IAF) for four years. She was awarded the Order of Merit of the Federal Republic of Germany in 2014. She has edited two books on falconry, both of which are being published in 2018. Mrs Leix works as a design engineer for the automotive industry
Philippe König – Secretary
Philippe König is one of the corporate/M&A partners of Houthoff, one of the leading law firms in the Netherlands. Next to fundraising activities for falconry and conservation projects, he has been one of the board members of the Dutch falconry club Adriaan Mollen, is a founding board member of the Falconry Culture Fund Foundation in Holland and was involved in the think tank that helped set up new displays in the Falconry Museum in Valkenswaard. Within the International Association for Falconry and Conservation of Bird of Prey (IAF), Mr König acts as member of the Advisory Committee and General Counsel. He is also a board member of the Natural History Museum Rotterdam. Mr König studied at Vrije Universiteit, Amsterdam and Göteborgs Universitet, Gothenburg, and holds a degree in law.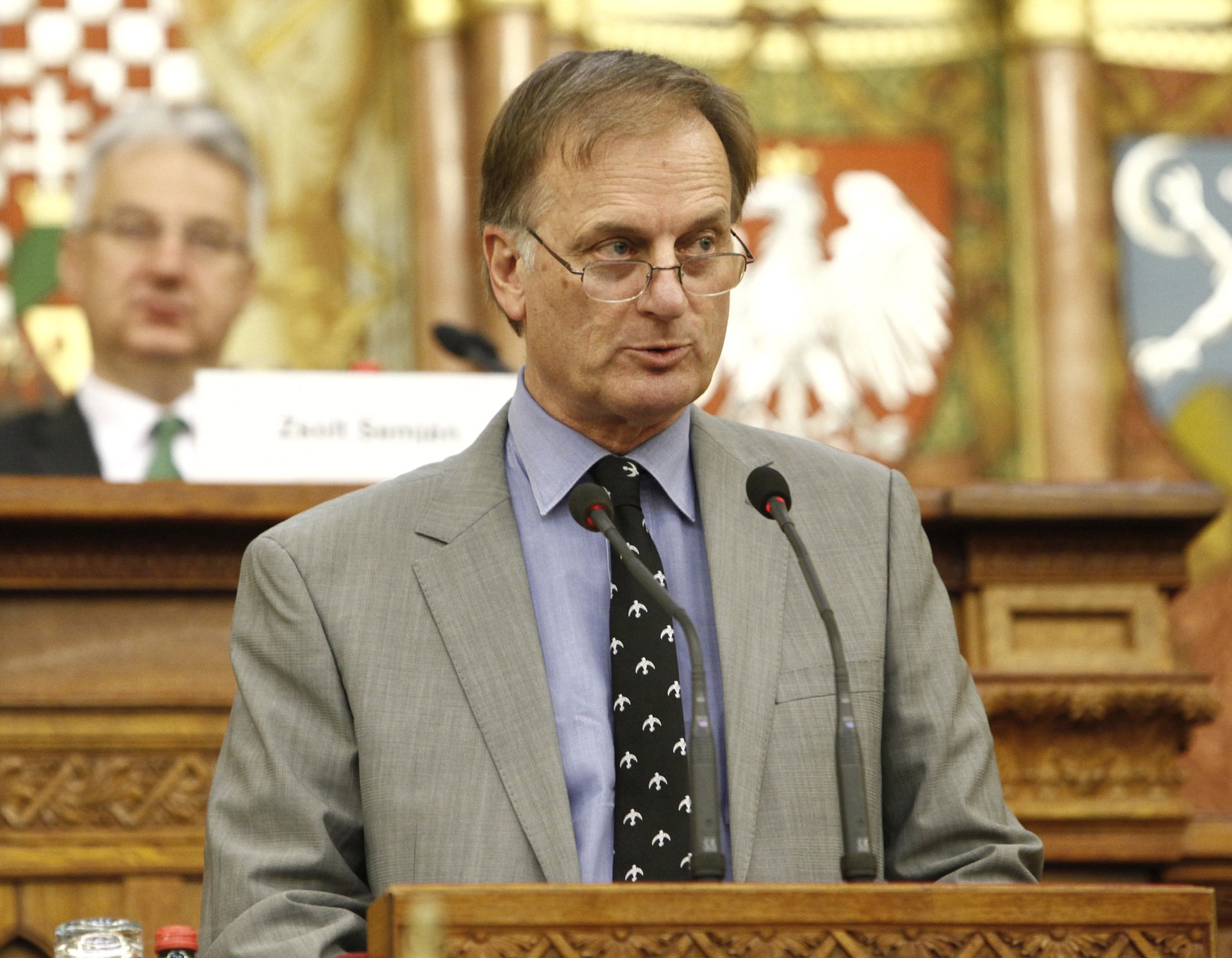 Dr Adrian Lombard – Member
Adrian Lombard is President of the International Association for Falconry and Conservation of Birds of Prey (IAF) and has occupied this position since 2013. Prior to this he served as Executive Secretary to the IAF for five years and has been the South African Delegate to that organisation. He has practiced falconry since the age of 12 and has previously held the position of chairman of both the Cape Falconry Club and the South African Falconry Association. He is a medical practitioner in private medical practice in Cape Town, South Africa. He qualified in Medicine at the University of Rhodesia in 1976 and has obtained a Fellowship of the College of Family Practitioners from the college of Medicine of South Africa.
Dr Andrew Dixon, BSc., PhD. – Conservation and Welfare Expert
Andrew Dixon is the Research Projects Manager for Emirates Falconer's Club, Abu Dhabi, where his work on the ecology and conservation of birds of prey involves both research and conservation management projects. His research projects are focused mainly on the study of population dynamics, to better understand the processes that regulate populations of birds of prey. Dr Dixon's research work incorporates advanced genetic and genomic approaches together with modern technological techniques, such as satellite telemetry, to address key issues relating to conservation biology. His conservation management projects are founded on scientific research and are targeted at addressing the factors that limit populations of key species, in particular the endangered Saker falcon. Management projects include the provision of artificial nests in areas where the Saker breeding population is limited by nest site availability, and assessment of various methods aimed at reducing the risk of electrocution at power distribution lines. Dr Dixon has worked on research and conservation projects for Abu Dhabi falconers since 2005, including studies of Peregrine and Gyrfalcon in the Russian Arctic and of Saker falcon across much of its Eurasian distribution range from Eastern Europe, through Central Asia to the Tibetan Plateau.
Karl-Heinz Gersmann – Culture and Education Expert
Karl-Heinz Gersmann's background is in automotive engineering, where he worked in research and development in various companies before founding his own business in 1985 and creating 300 jobs. His success in that field saw him sit on various industrial committees and the Chamber of Commerce and Industry in Baden Württemberg. However, falconry has been his first love since the age of 14. He is a board member of the Deutscher Falkenorden (DFO), serving from 1994 until 2002 as the club's deputy general manager. He also performed the roles of DFO Delegate and Head of the Specialist Falconry Group in CIC (International Council for Game and Wildlife Conservation). He is a long-standing member of the Advisory committee of the International Association of Falconry and Conservation of Birds of Prey (IAF), Deutscher Pointerclub, the North American Falconers Association, Saskatchewan Falconers Club and Saskatchewan Falconry Association. Mr Gersmann is the owner of an extensive library of falconry literature compiled over four decades and is due to publish an upcoming book on falconry history.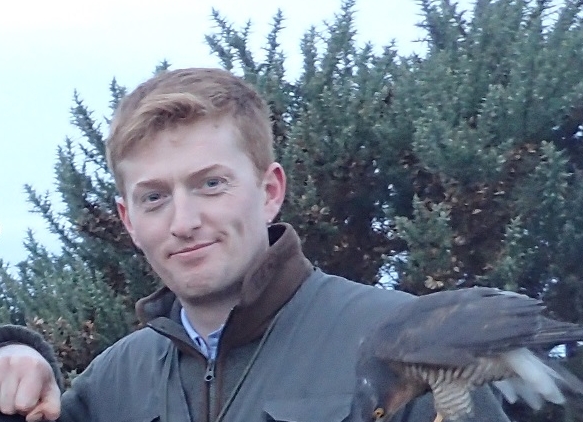 Hilary White – Public Relations Officer
Hilary White is an arts journalist, writer and editor working in print, radio and online. He is published weekly in Ireland's two largest broadsheets while his writing on falconry and raptors has appeared in national and international publications. His communications work has included writing promotional content and press releases for everything from private businesses to stadium rock bands. He is Editor of the newsletter of the International Association of Falconry and Conservation of Birds of Prey (IAF) and a member of its Editorial Board. Mr White's experience as a copy editor and proof-reader has lent itself to the preparation of official IAF documents and publications. Until 2017, he edited the Journal of the Irish Hawking Club for 11 years and was a committee member for a further six. In 2014, he contributed a chapter on Irish falconry to Sparrowhawks: A Falconer's Guide. In 2017, he was presented with the IAF Presidential Award for Services to Falconry.